Miss Nikki
"Miss Nikki is a print of an original watercolor by Wendy Webster Good.
What represents coastal Maine more than a lobster boat moored in the early morning hours?
This Cape Porpoise scene of "Miss Nikki" nestled between downy fog and calm waters heralds the tranquility of summer mornings in Maine.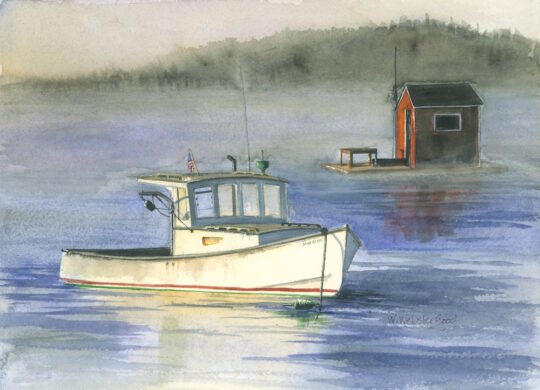 Miss Nikki