Thanks to all of your generosity, we broke our $1,000 donation goal! With our collective $1,095 donation to Maine Coalition to End Domestic Violence (MCEDV), we have helped Mainers feel safer & more supported this holiday.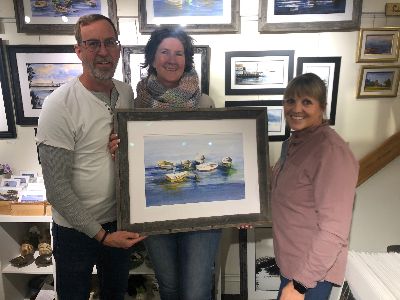 I think this a lesson that we should practice kindness not only during the holidays, but also the whole year. As Margaret Mead said, "Never doubt that a small group of thoughtful, committed citizens can change the world; indeed, it's the only thing that ever has."
Now onto our winners! Our lucky recipients of the original, "Family," are a lovely couple from San Antonio visiting Kennebunkport for their honeymoon. Having been their first Christmas Prelude they were blown away by the festivities. Back home, Mr. San Antonio works as a social worker, which made winning the contest that much more meaningful. We don't know who was more overjoyed–us or them!
Thank you again to all who participated in winter 2019 raffle! Stay tuned for future fundraisers.